Colroger Holiday Cottages
Five self catering holiday cottages situated in the heart of Mullion village on the Lizard Peninsula
Colroger Holiday Cottages are self-catering holiday lets nestled within the heart of Mullion, Cornwall. A friendly Cornish village situated on the breath-taking National Trust Coastline of Britain's most southerly point, perfect for exploring the Lizard peninsula and beyond.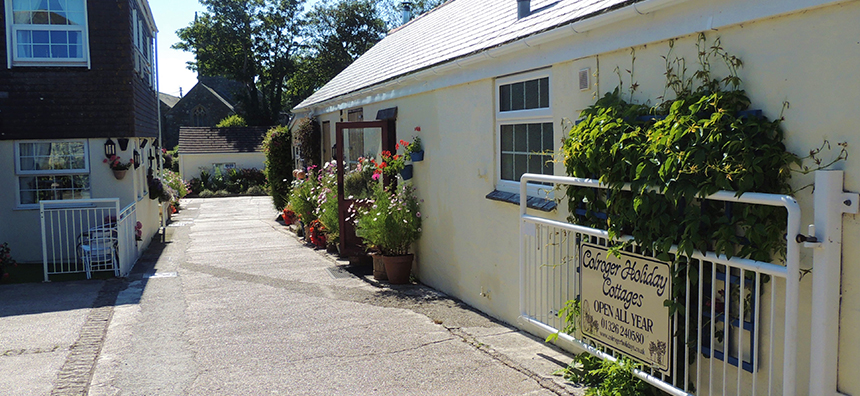 Our high quality, comfortable, clean and well equipped homes are set within a quiet, safe and gated courtyard of flowers, located just a few minutes' walk from local pubs, restaurants, shops and beautiful sandy beaches. Established in 1969 you are guaranteed a very warm welcome by Pat James.
Colroger was initially a farm with the main house and outbuildings until 1969, when Pat and family took over the property, they converted the buildings into the accommodation that exists today.
Now comprising of 5 self-catering holiday homes set within an L shaped communal courtyard, Colroger Holidays provides a quiet and traffic free environment, perfect for sitting out in the sun reading your book with a glass of wine or watching while the children play.
Colroger has built up a reputation on providing comfort and a warm welcome self-evident by the many people who return year after year. We even have those that stayed as children returning now with their children, such is the draw of this beautiful Cornish coastline and welcoming accommodation.
Email
info@colrogerholidays.co.uk
Address
Pat James, Colroger Holiday Cottages
Lender Lane, Mullion, Cornwall, TR12 7AJ